Andrea D'Ambra: Qualified Interpreter and Certified Translator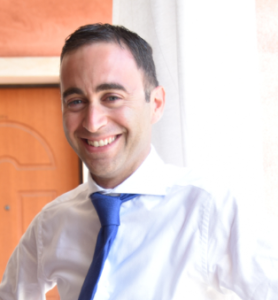 A QUALIFIED PROFESSIONAL INTERPRETER TRANSLATOR
Holding a Masters Degree from the Interpreters and Translators' school in Trieste (SSLMIT) and a member of the European EMCI network, I provide quality services of the highest standards.
Conference Interpreter and Certified Translator (English<>French/Italian languages).
Working to high standards of confidentiality and professionalism, I am available for translation and interpretation work (consecutive or simultaneous translation, liason and 'chuchotage') for business meetings, press conferences, and other professional events which require the presence of a qualified and professional interpreter.
Location: All major European cities. France – Paris, Lyon, Marseille, Bordeaux, Nice, Strasbourg, Toulouse, Nantes, Montpellier, Lille, Amiens. Belgium – Brussels. Luxembourg. Italy – Milan, Rome, Turin, Florence, Naples) and beyond (London / UK, Netherlands, Germany, Switzerland…)
Clients
I HAVE HAD THE PLEASURE OF WORKING FOR:
SERVICES AND RATES
QUALITY COMPETENCE EFFICACY
You will receive a highly specialised and professional interpretation and translation service, with the primary aim of meeting your translation needs.
Examples of certified translations: Birth certificates, criminal records, notarial deeds, diplomas, degrees, marriage certificates, tax returns… and any other type of document in French or Italian (for certified / sworn translations only).
INTERPRETING SERVICES
Interpretation services are provided in English, French and Italian. Services include consecutive interpretation (being near the speaker, usually taking notes) and / or simultaneous interpretation (in a booth), or "liaison" for business meetings, trade fairs or visits to companies, as well as "chuchotage" (from French: whispering) during debates, conferences and other similar events.
Telephone interpretation (English <> French / Italian) is also an option, both for online or remote conference calls and / or live meetings where it is difficult to find an interpreter on the spot immediately available.
TRANSLATIONS
My translation guarantees professional results and a reflective approach. All translations are respectful of the tone and style of the original text.
I have significant experience of translating advertising, medical documents, legal, institutional and business reports, websites, cultural information for museums, minutes, administrative documents, tourist promotion brochures, notarial deeds, and more.
COMPETITIVE RATES AND THE BEST VALUE FOR MONEY
Sworn / certified translation
Testimonials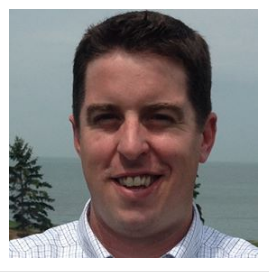 Andrea is a professional on-demand interpreter. His intense attention to detail shines in his super feedback from clients.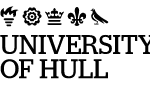 "Throughout the course Mr D'Ambra was an extremely active member of the group with excellent attendance and punctuality. His orally skills were extremely strong and he showed an exceptional level of vocabulary that at times is near native like. He was able to communicate freely on a wide range of general subjects with confidence and accuracy.."
Professionista serio e disponibile.
Prezzi competitivi e rapidità nella consegna.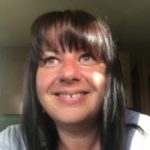 "Having recruited new interpreters for a large new remote telephone interpreting service, Andrea has quickly become one of our most trusted freelancers. There are several critical parts of the contract for us; speed of answering, availability to take calls when logged on, and of course professionalism throughout the client call – all of which Andrea does amazingly. Without hesitation we would recommend him"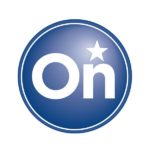 Really helpful, knowledgeable of the OnStar procedure and keen to educate the customer.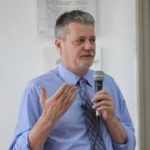 "Mr Andrea D'Ambra attended my courses of simultaneous and consecutive interpreting from English into ltalian at the University of Trieste and graduated with a dissertation written under my co-supervision. He was a brilliant student who constantly showed great commitment and achieved good academic results."
rapido ed efficace, gentilezza e professionalità, lo raccomando senza esitazione!
Je recommande vivement cet interprète qui a fait un travail de qualité en un temps record. Nos échanges ont également été très satisfaisant. Il a su répondre à toutes mes attentes.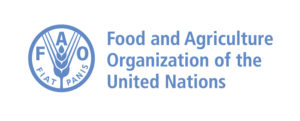 M. D'Ambra a travaillé sur un projet FAO/BERD pour l'huile d'olive au Maroc, pendant toute une année, de manière très satisfaisante. Il aurait été bien de pouvoir continuer à travailler avec lui.
super soddisfatta del lavoro effettuato dal sig. Andrea. Professionale, cordiale, e veloce nelle risposte scambiate tramite mail. Consigliatissimo !!!
Très bon professionnel pour des traductions bien exécutées.
À l'écoute et très réactif
Traduttore competente, rapido, comprensivo e molto professionale. Sono soddisfatta al 100% del lavoro di Andrea, grazie!
Traducteur très professionnel et arrangeant. Très bonne communication et la traduction a été très rapide.
Traduttore eccellente. Ottimo rapporto qualità prezzo. Grazie!
Professionista serio, disponibile e puntuale, lo consiglio.
Professionista cordiale, puntuale e veramente rapido. Consiglio vivamente.
Traducteur tres serieux et rapide
Puntuale nella consegna, cordiale e preciso nel fornire informazioni. Prezzo adeguato e soddisfacente. Sono soddisfatta del servizio e lo consiglio.
Ho chiesto ad Andrea per la traduzione di un documento per me molto importante.
Lavoro "ECCELLENTE" per qualità e celerità.
Non si può trovare di meglio.
Mi sono rivolta ad Andrea sia per un servizio di interpretariato francese-italiano, sia per la traduzione di un contratto. In entrambi i casi ha dimostrato di essere incredibilmente professionale e disponibile, concludendo il lavoro ben prima del tempo stimato!

Grazie ancora!
Traducteur rapide et compétent. Remise des documents en main propre. Personne de confiance je le recommande.
Professionale, disponibile e rapido. Traduttore altamente consigliato!
Da tanto tempo non trovavo un Professionista competente serio e di una disponibilità unica
infinitamente grazie per tutto l'aiuto ricevuto.
Very good. I've appreciated the service. Fast and well performed.
Raccomando vivamente Andrea D'Ambra, per la sua disponibilità, gentilezza, professionalità ed efficienza nella traduzione giurata della mia laurea. Prezzo, a mio avviso, molto buono. Sicuramente se avrò bisogno di tradurre altri documenti in francese, sarà la prima e unica persona a cui mi affiderò.
Andrea è stato rapidissimo, estremamente disponibile e professionale. Lo raccomando al 100%.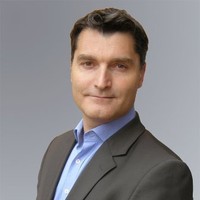 Très satisfait de la prestation d'Andrea. Je recommande.
Vi consiglio pienamente il signor Andrea d'ambra ,una persona super gentile seria ed affidabile .propone un servizio eccellente , un professionista in tutti i sensi.
Molto gentile, paziente e disponibile, e di una efficienza e rapidità incredibile. Consigliatissimo!
J'ai découvert via Internet et je recommande cet interprète et traducteur car son abord est professionnel et agréable, son travail est très bien fait, les délais sont rapides et il s'assure du suivi jusqu'à la destination finale. Les prix sont corrects… Bref que demander de plus. Merci à vous.
Andrea è stato accurato e rapido per le traduzioni.
Di una pazienza e gentilezza infinite!
Consiglio Andrea d'ambra per la velocità e la professionalità.
Personne très professionnelle.
Travail de qualité, je conseille fortement.
Raccomandatissimo! D'Ambra è gentile, rapido, preciso, efficiente ed economico. Sono totalmente soddisfatta!
Traducteur très rapide et disponible, je recommande.
travail professionnel, rapidité, prix honnête, sérieux.
Lavoro professionale di massimo livello, prezzi davvero onesti. Grazie ancora
Travail soigné et envoi rapide !!
Traduction it-fra rapide et pro je recommende! grazie Andrea!
Traduction d'un acte notarié. Très bon travail, rapide, personne réactive, respect des délais. Très bien, je recommande vraiment ce traducteur qui est très professionnel.
buon traduttore, puntuale e prezzi interessanti.
Traduttore rapido e competente. Grazie per il suo lavoro!
Excellent translation service, fast, accurate, well priced!
Consigliato per la sua qualità e velocità. È molto professionale.
Traduction d'un certificat de marriage. Merci beaucoup pour le travail , efficace, rapide et bien fait.
consiglio !!! una persona gentile, disponibile, la tradizione è perfetta in breve tempo a un prezzo giusto
Disponibile e gentile. Traduzione effettuata in breve tempo e a prezzi concorrenziali.
Consiglio per professionalità, serietà, disponibilità e per il buon prezzo, 5/5.
réactif et à l'écoute. 5/5
Consigliato per Serietà professionalità velocità e buon prezzo
Puntuale nella consegna, cordiale e preciso nel fornire informazioni. Prezzo adeguato e soddisfacente. Sono soddisfatta del servizio e lo consiglio.
Contact
Do you need a quote for translation or interpretation? Contact me for a prompt reply.
+33 9 77 21 88 89
+39 393 166 34 06
These last few months have been unique and unforgettable for [...]
In recent months I have had the pleasure of working [...]